The FBI has the ability to see some of the contents of iMessage and collect metadata from WhatsApp in as little as 15 minutes, according to a recently published internal bureau document.
First published in November by nonprofit organization Property of the People following a Freedom of Information Act request, the document contains an infographic showing the FBI's ability to lawfully access secure messaging app content and metadata.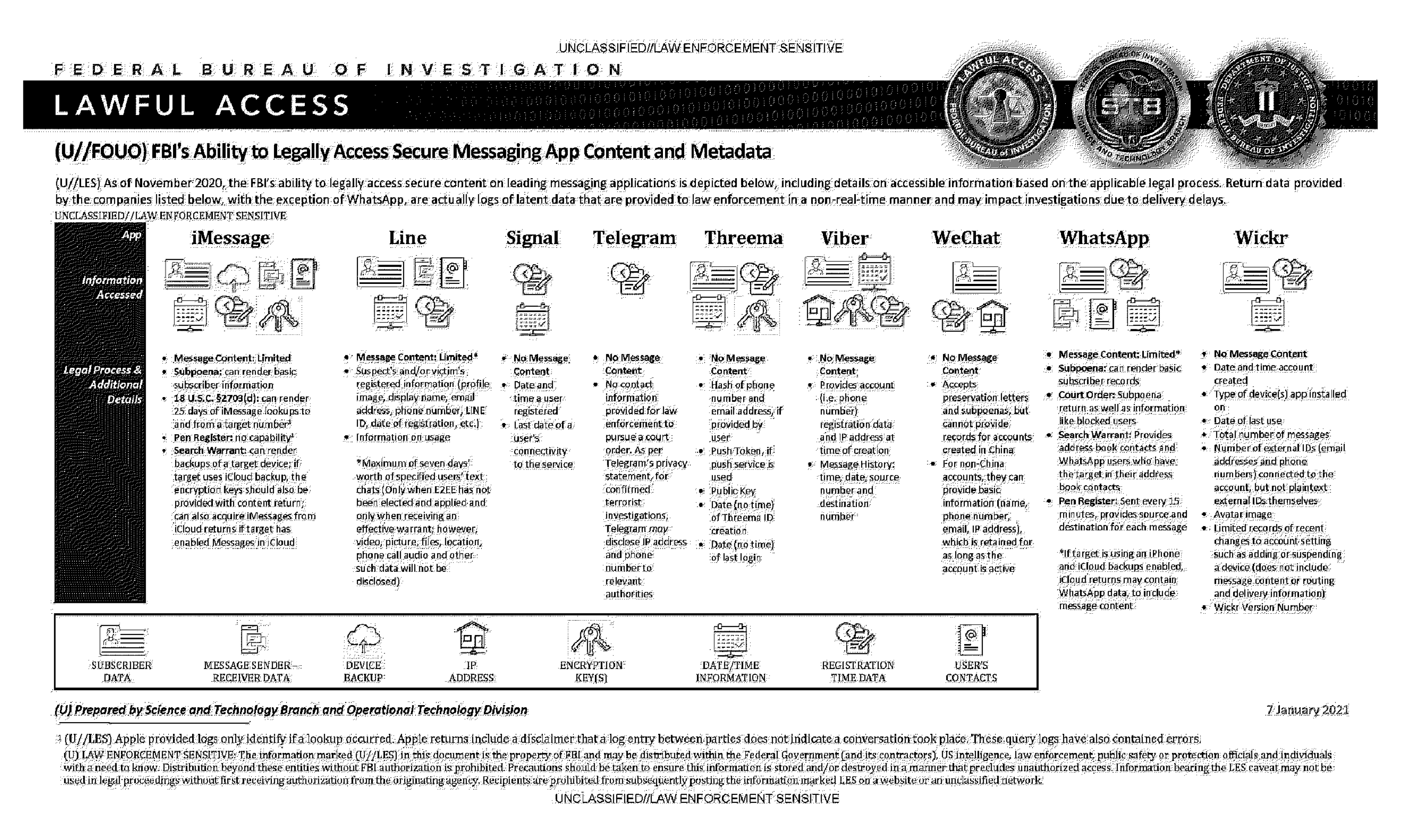 While the FBI's collection of messaging and call data has been well-known…
Read the full article here.